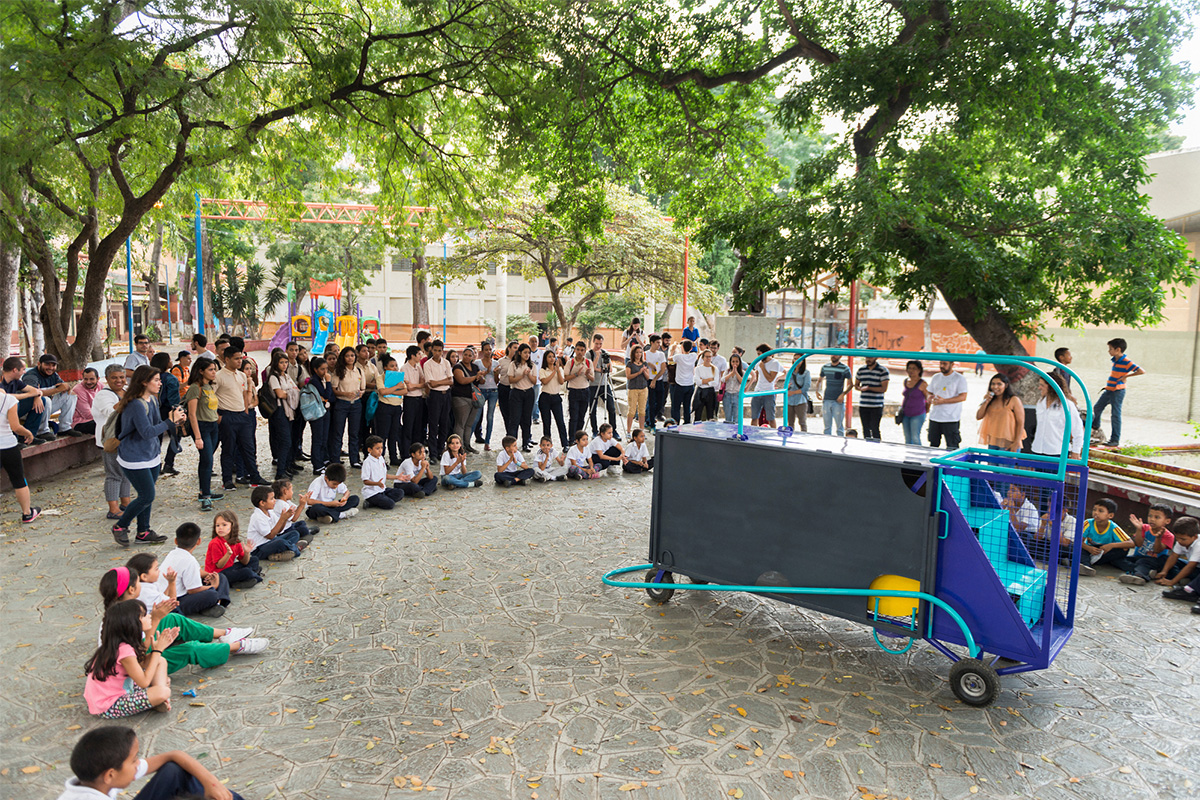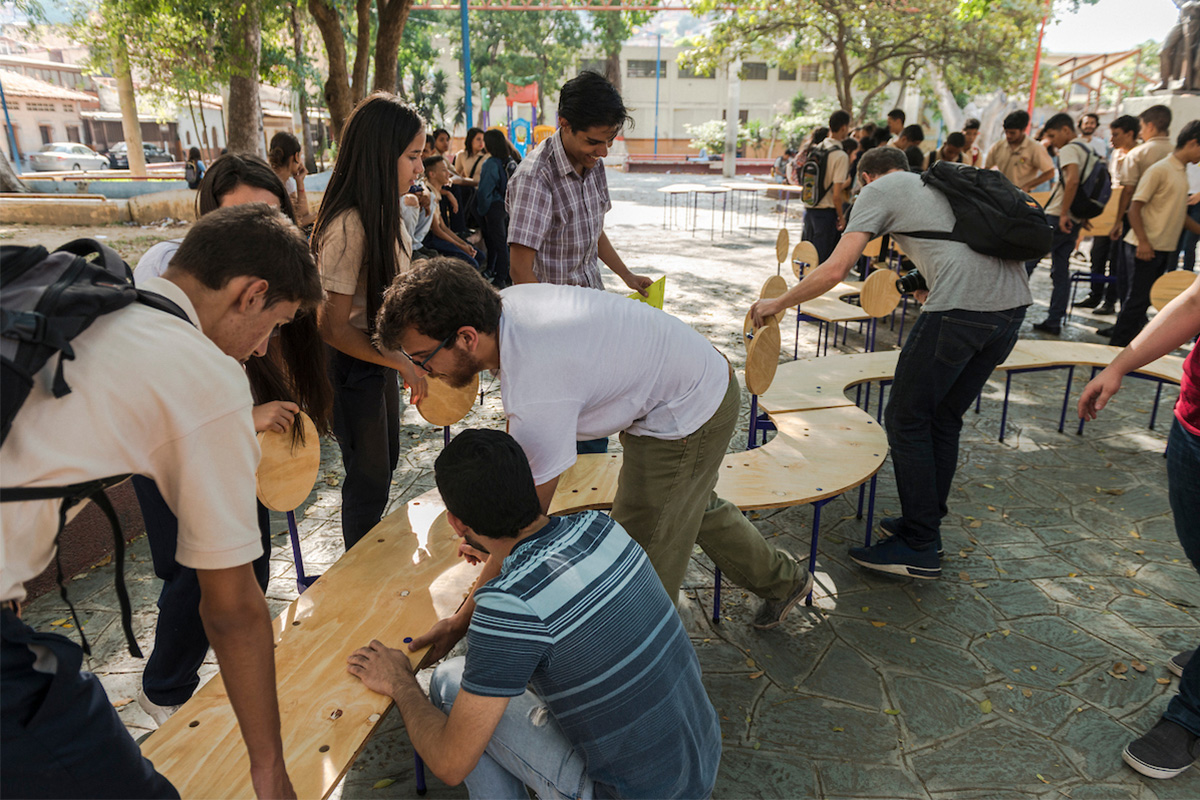 SpOT
URBAN INTERVENTION AND EDUCATIONAL PROGRAM
La Vega. Caracas, Venezuela
2017
Project
│ Incursiones +
Central Arquitectura
Team
│ Josymar Rodríguez, María Valentina González, Stefan Gzyl, Gabriel Fossi, Jose Guinand, Oriana Coello, Alfonso Torres, Pedro Tortello, Kleyver Gutierrez, Pablo Medina
Photography
│Gabriel Osorio, Stefan Gzyl
Allies
│
FAU UCV
,
Taller X
,
CCS Mi Convive
,
Fundacion Carlos Delfino
, Colegio Maria Antonia Bolivar, Colegio Monsenor Arturo Celestino Alvarez, Kansas University, Shannon Criss, Eddymir Briceño y Yonel Hernández
SpOT (Space Occupation Tool) is a device for occupying and reclaiming neglected and misused public spaces. It is a mobile, compact and light machine that can be expanded to create multiple scenarios, from guided activities to music and theater plays. In its deployment and operation, SpOT requires the active engagement of users. It aims at involving citizens from the very onset in the construction of a space built through interaction and agreement, opening the door to more complex participatory dynamics.

In its first display at the Plaza Bolívar of the neighborhood of La Vega, SpOT aims at raising awareness and the revitalization of a public space of immense value and potential through activities that involve children from surrounding schools, architecture students as well as other community members. In the near future and after measuring its impact in raising awareness and citizen participation around this square, SpOT will travel to other public spaces in Caracas to carry out similar experiences.