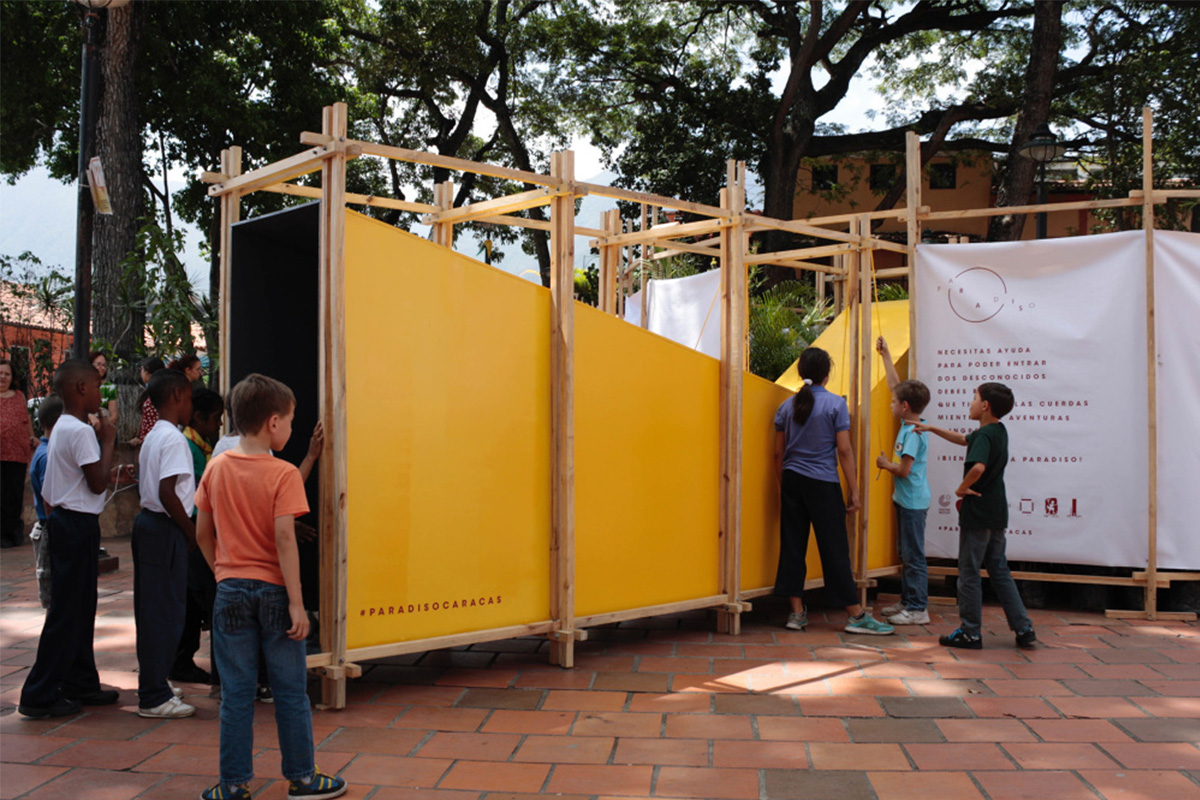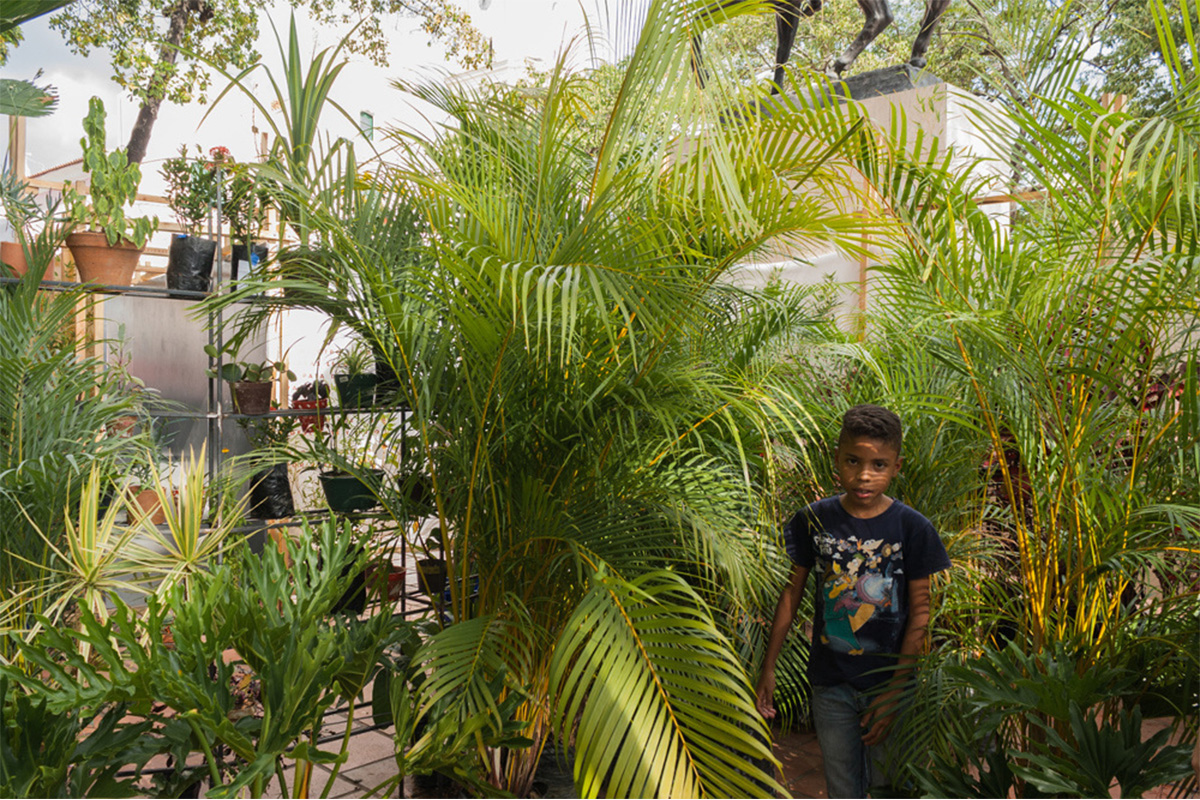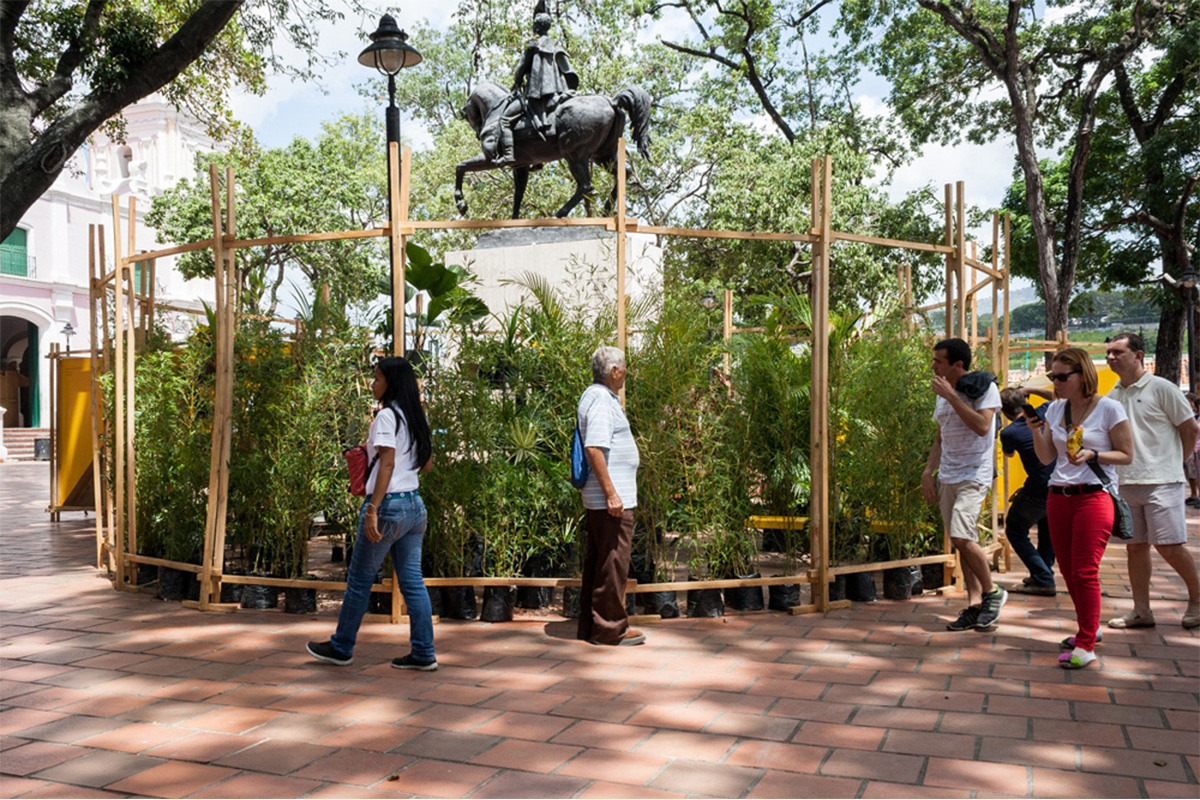 PARADISO
URBAN INTERVENTION
Urban Center of Petare. Caracas, Venezuela
2016
Project │ Incursiones + Central Arquitectura
Team │ Josymar Rodríguez, María Valentina González, Yanfe Pedroza, Stefan Gzyl, Manuela Falcón, Gabriel Fossi, José Antonio Guinand, Alejandra Paredes, Adriana Pizzi, Lucia Guinand, Úrsula D′Amico
Collaborators │ Jesús Gabriel Díaz, Luis Manzano, Nikolai Elneser, Josbel Chacón, Kleyver Gutiérrez, Carpinteros Tarazona, K&S Solutions
Allies │ Goethe-Institut, Cultura Sucre, Provita, Galería Abra, Pasa la cebra, Colegio Humbolt, Fundación Bigott, Bodegas Pomar
Paradiso is an urban garden whose care and growth has been entrusted to the inhabitants of Caracas. In a context where we seem to have forgotten some of the basic rules of peaceful coexistence, this temporary installation provides a space in which visitors can regain confidence in one another and the city as a space that brings us all together.

Paradiso is a public garden that provides a space of inclusion, secluded from a conflictive context in which the visitor is invited to help build a different kind of city. By promoting interaction and collaboration, Paradiso aims at rebuilding citizenship and confidence both towards the city and towards its other inhabitants.

The main space of Paradiso is a plant nursery, where visitors deposit their plants. Once there, plants belong to the garden and depend on others for survival. In this sense, everyone shares the responsibility of looking after something that is not one's own.

On the last day of the installation, the garden was dismantled and the plants donated to visitors. Some plants were planted around the city while others ended up in people´s houses, as a present given by the city to its inhabitants.