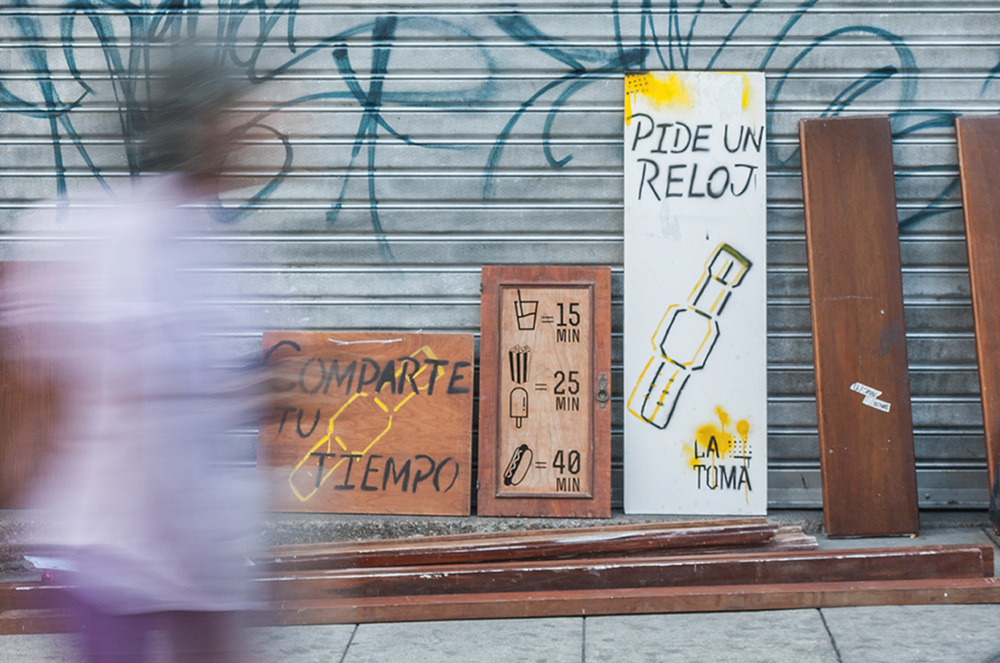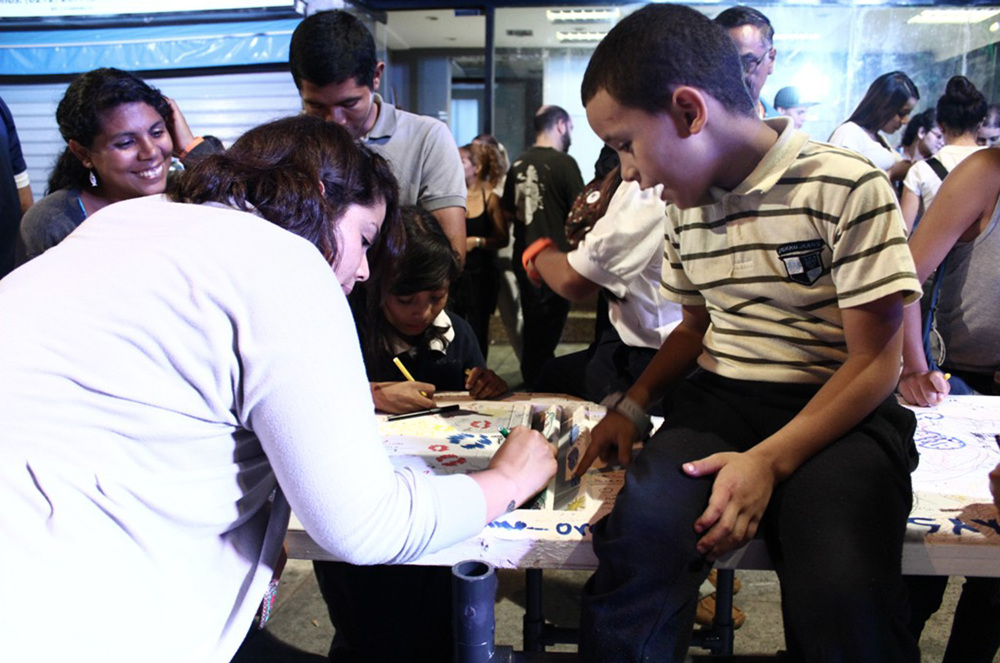 LA TOMA/THE TAKEOVER
URBAN INTERVENTION
Elice Street, Chacao. Caracas, Venezuela
2015
Project
│ Incursiones +
Jan Vormann
Team
│ Josymar Rodríguez, María Valentina González, Yanfe Pedroza, Jan Vormann, Stefan Gzyl, Daniela Rodríguez, Andrés Stohlmann, Andrés Peñaloza
Collaborators
│ Ana Segovia, Andrea Castellanos, Arianna Torres, Bárbara González, Carlos Sánchez, David Soto, María Fernanda González, Elizabeth Mata, Geliana Díaz, Jesús Goncalves, Josbel Chacón, Laura Sayan, Patricia Gómez, Valeria Graterol
Photography
│ Luis Manzano, Julio Mesa, Tiago Loureiro
Video
│ Edwin Corona
Music
│ Ana Mirabal Mujica /
Nuwanliss - Touched
.
Allies
│
Goethe-Institut
, Cultura Chacao
Infiltrators
│ Ana Pereira, Ana Vargas, Andrés Peñaloza, Andrés Contreras, Béla Kunckel, Daniel Martínez, Daniela Schloeter, Gaelle Smits, Indira Aguilera, Juan Mendoza, Khristian Ceballos, Lino Cáceres, Martin Duno, Nikolai Elneser, Yabeth Bautista, Jonathan Reverón

La Toma was an evening-long urban intervention done in collaboration with German artist Jan Vormann. The event created a setting for exchange among strangers and a new way of relating to the city during hours where, unfortunately, we are no longer used to being out in public. The type of exchange we proposed was food for time in the city. Participants were given a watch with a timer that, after certain lengths of time, they could return in exchange for food and beverage: 15 minutes for a soda, 25 minutes for a snack, 40 minutes for a hot dog.

Other than local residents, students and passersby, the event relied on valuable "infiltrated" guests whose task was to introduce specific content in the conversations. We challenged architects, teachers and urban activists whose work we admire to engage participants and share their knowledge and views on Caracas, citizenship, place-making, projects, etc., in order to stir up passions around a subject common to all: the city.