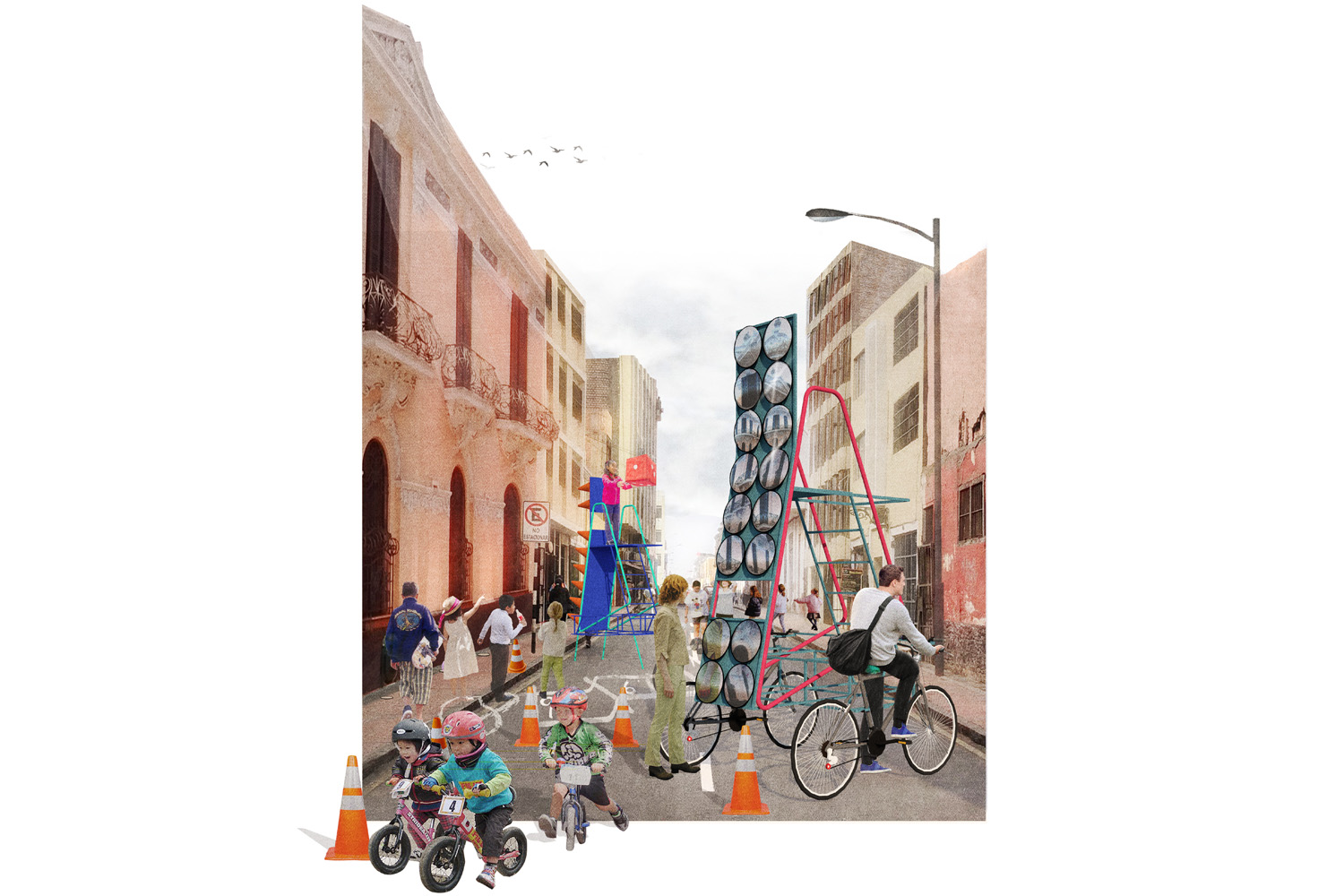 CYCLE-VIEWERS
COMPETITION CALLED BY FIIU [3rd Citizen Urban Innovation Contest]
Lima, Perú.
2019
Project │ Incursiones
Team │ Josymar Rodríguez, María Valentina González, Alfonso Torres, Pedro Tortello


Cycle-viewers are about turning the act of observation into recognition and sensibilization, in this case of little known landmarks of the historic center and other neighborhoods of Lima. The project aims at highlighting the presence and value of historic heritage by providing the viewer with a new vantage point. It employs two interactive mobile structures that can reframe their context and generate new dynamics in public spaces.

Cycle-viewers employ bicyles, a common human scale reference, as the main support for two pyramid-shaped, compact and lightweight structures that work together to create a scene of their own. One viewer employs transit cones to slow down the pace of pedestrians and call attention to itself, while the other uses convex mirrors offers a fun and distorted view of its context. Each structure is equipped with a platform that can be used for more than viewing and become a stage for new activities in public space.

By being mobile, cycle-viewers can be incorporated into existing bicycle routes and city tours in other parts of Lima, replicating the experience of the historic center and promoting a new way of looking at the city in general.